Electrical Engineers & Contractors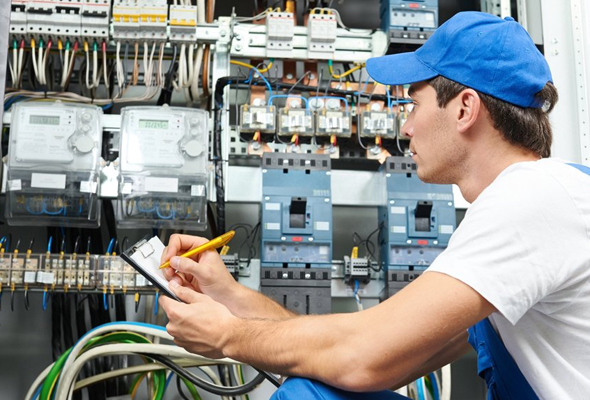 Electrical Engineers & Contractors
Registered as a grade "A" Electrical Contractor, we are one of the leading organizations in the electrical field and offers a comprehensive range of Services to Electrical Industries. The Company executes projects in accordance with international standards and undertakes the supply, installation, testing and commissioning of interior and exterior lighting systems, high voltage indoor and outdoor substations, power generating stations, public address, CCTV, fire alarm, access control and lightning protection systems. it has three decades of experience in carrying out the full spectrum of electrical contracts in the range of Industrial Electrical Systems, Renewable Energy System, and complete electrification of high rise buildings.
Gulf Lights provides turnkey project jobs including engineering, Procurement of Power Control Centers, Motor Control Centers, Automatic Power Factor Correction Panels, installation and commissioning. Across three decades, Gulf Lights has established a leadership position in electrical engineering services. The company is committed to meeting the needs of customers by providing services that set standards in the region. Stringent quality control and supervision ensure that services conform to the highest standards of quality and reliability.
Gulf Lights, Bringing Advance Lighting Solutions to Life.