HV & LV Power Distribution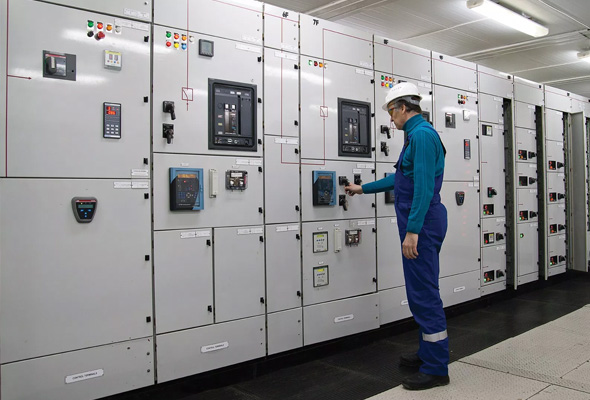 HV & LV Power Distribution
We are an innovative company specialising in HV & LV Power Distribution, Total Building Control, Automatic Meter Reading and Energy Efficiency Solutions. Our staff has over 30 years combined experience across our range of services.
Products include Ring Main Units, Vacuum Switchgear, Oil  filled transformers, Cast resin Transformers, Package Sub-stations, Central Battery, UPS, Busbar, Grade Studies and HV Training.
With our products including HV Switchgear, HV Transformers, LV Switchgear, Harmonic Filtration, Power Factor Correction, UPS, Automatic Meter Reading, Fire alarm system we are able to offer a one stop package solution enabling Gulf Lights to coordinate project product management.
Our clients include Hospitals, Banks, Airports, Data Centres, Schools, Universities, Retail, Factories and numerous government facilities.As a privately-owned business we are able to offer a personal touch and tailor solutions that meet our client's needs from design through to project delivery. Our wide scope of products enables us to provide multi-product solutions from power distribution to controlling and managing building energy usage.
Gulf Lights, Bringing Advance Lighting Solutions to Life.